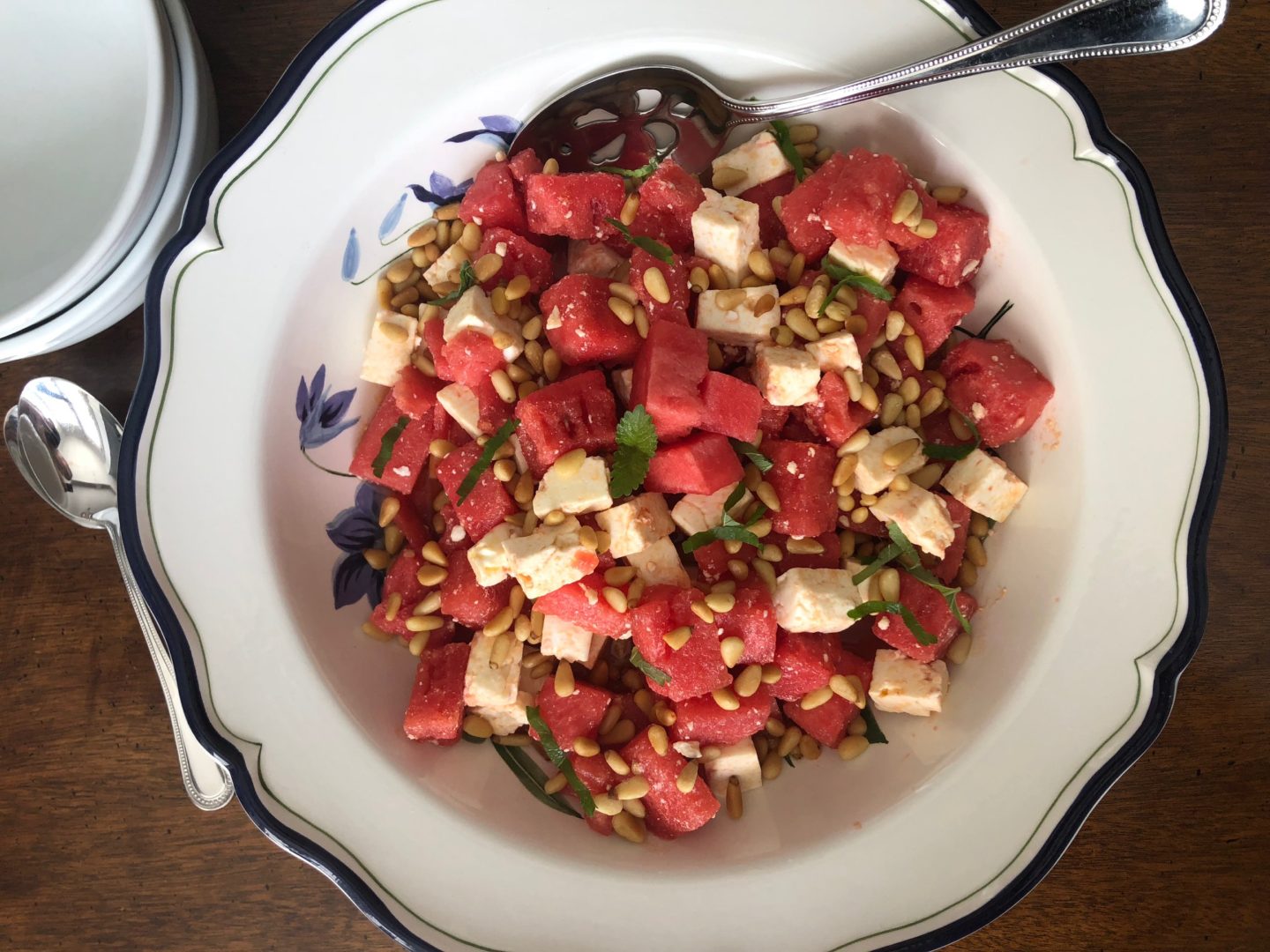 Watermelon is a favorite in our house all summer long! There is just something about the crisp, slightly sweet, cold melon that brings back great childhood memories.  If we have friends over, we can typically finish the whole melon but sometimes I find myself looking for other ways to use what we just couldn't finish.  Look no further!  I found this recipe in a cookbook called Dish Entertains. I have have family on my dad's side that lives in Canada and years ago when my parents were visiting them my mom picked me up a copy of it, hot off the press.  One of my cousin's friends wrote it and my mom thought it looked just like me, simple and stylish.  The cookbook is broken down in each category by recipes that are either "Everyday Simple" or for "Special Occasions" which I love!  We all know when we have time to cook and when we are working against the clock.  This recipe is perfect to serve at a casual summer dinner or bring as a side to a cookout.
Xx. H
Watermelon, Feta and Pine Nut Salad
– Ingredients –
– 5 C seeded watermelon cubes
– 1/2 C pine nuts, lightly toasted
– 8 oz. feta cheese, cut into 10inch cubes
– 1/4 C fresh mint leaves, cut into thin strips
– 2 T extra-virgin olive oil
– 1 T fresh lemon juice
Salt, to taste
– Steps –
In a large bowl, combine watermelon pine nuts, feta and mint. Toss with oil and lemon juice to lightly coat. Season with salt. Serve immeidately.