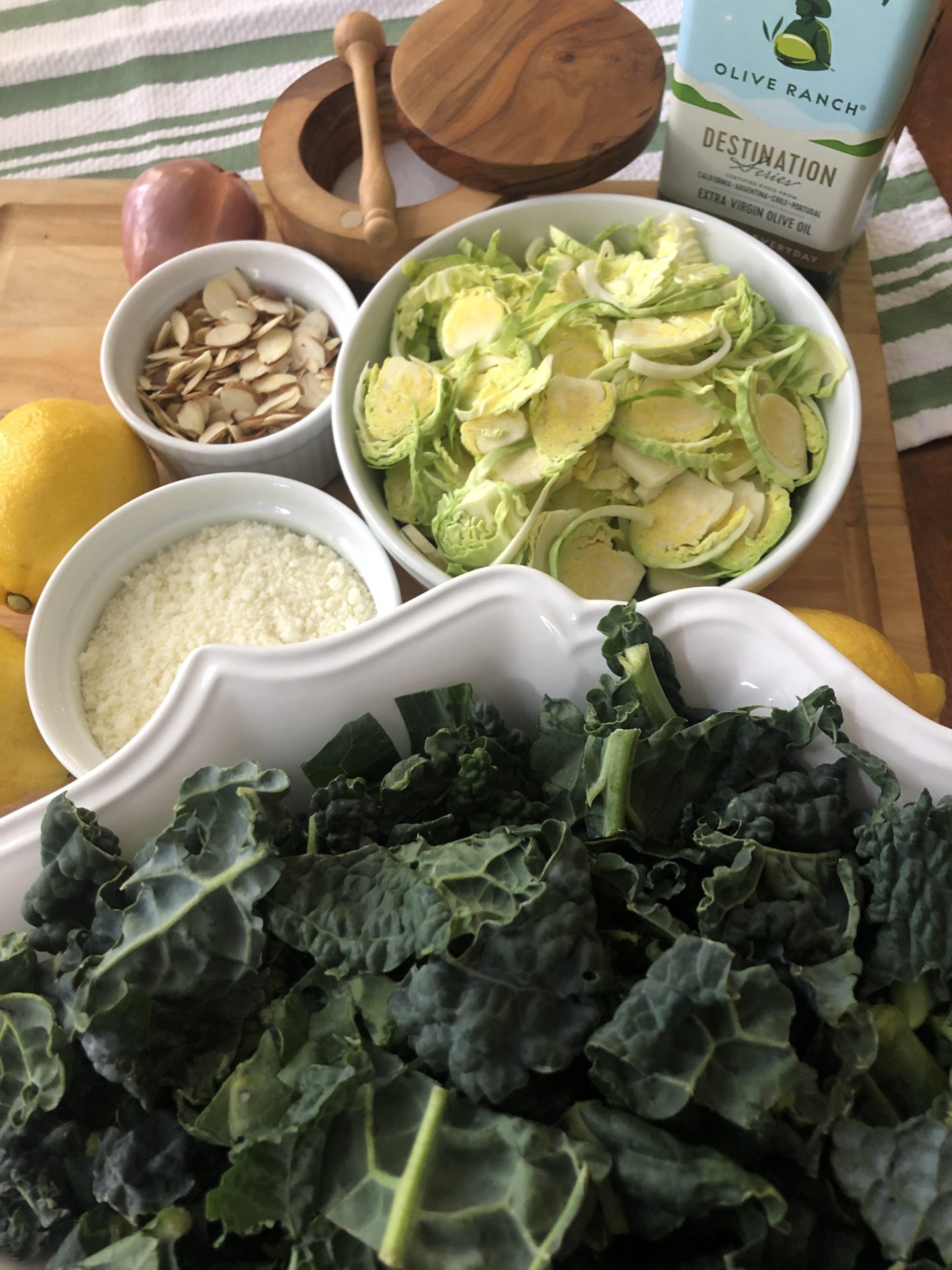 -INGREDIENTS-
2 bunches tuscan kale, center stem discarded, julienned
1 pound brussel sprouts, trimmed and thinly sliced
1/2 cup sliced almonds
1 cup grated parmesan or asiago
1 cup Lemon Dressing:
1 shallot
1/4 cup fresh lemon juice
1 tablespoon sea salt
1 3/4 cup extra virgin olive oil
pepper to taste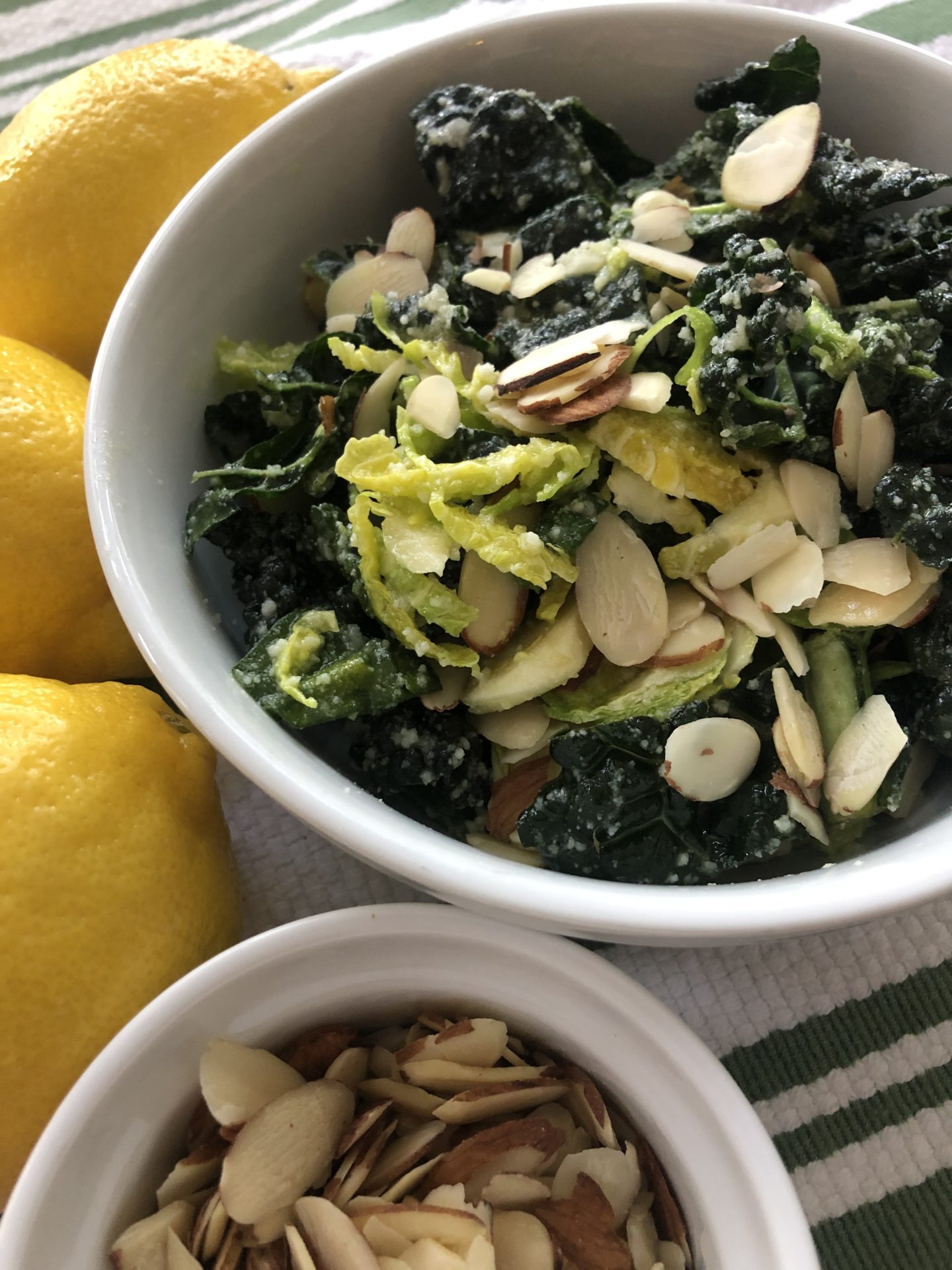 -PREPERATION-
1. Preheat oven to 350 degrees F. Toast almonds for about 10 minutes until golden brown. Set aside and cool.
2. While almonds are toasting, make the lemon dressing. In a bowl or food processor, combine shallot, lemon juice and salt. If using a food processor, leave motor running and add olive oil slowly. If not, whisk dressing while adding olive oil slowly. Add pepper to taste.
3. In a large mixing bowl, combine kale, brussel sprouts, parmesan and almonds. Slowly toss with dressing a little at a time until you have the desired amount.
4. Serve salad. Makes about 4 1/2 cups.