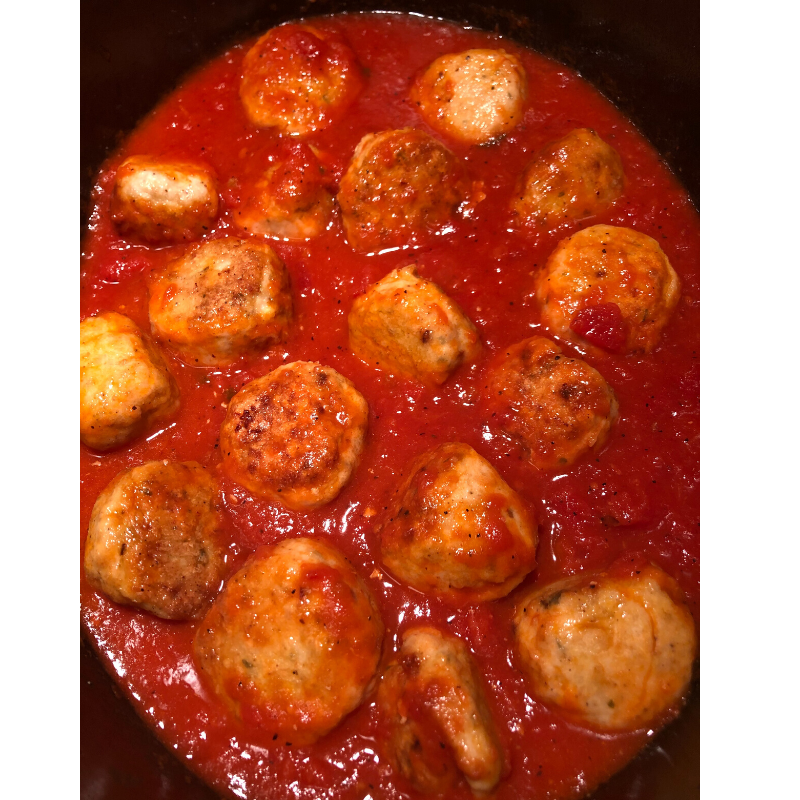 After a bitter cold day, I was craving warm, comfort food for dinner. I typically love @snoopnattynat's recipes and when I came across this one on her site it seemed like a perfect fit. I'm thankful to report that it checked all the boxes and was delicious. You could easily sub ground beef, pork or turkey for the chicken but I loved it "as is"! We topped a small pile of arugula with shaved parmesan and a drizzle of lemon dressing and our meal was complete. This will be a recipe I make over and over for my crew but I think it'll also become a favorite of mine to make and bring to a friend when needed.
Xx, Heather
-INGREDIENTS-
1 lb ground chicken
1/2 cup grated parmesan
1/3 cup whole wheat panko breadcrumbs
2 eggs
1/2 teaspoon oregano
1/2 teaspoon parsely
1/2 teaspoon red pepper flakes
3/4 teaspoon salt
3/4 teaspoon freshly ground black pepper
Mozzarella balls (bocconcini)
1/2 cup flour
1/2 cup olive oil
1 jar of marinara (I prefer Victoria Organic Marinara or Victoria Marinara with Avocado Oil)
Basil leaves (optional for garnish)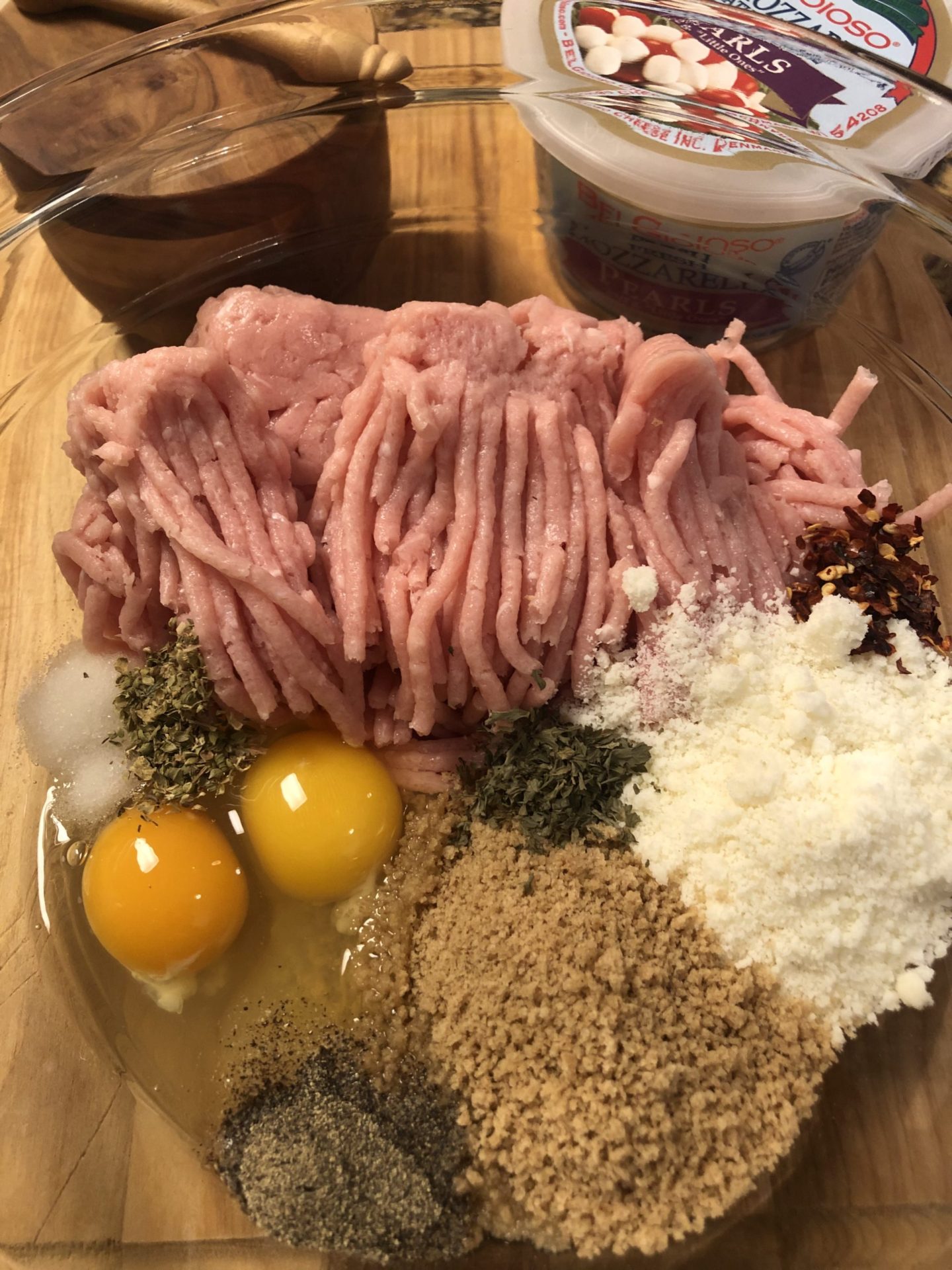 -PREPARATION-
1.Combine chicken, parmesan, breadcrumbs, eggs, oregano, parsley, red pepper flakes, salt and pepper with your hands until evenly mixed.
2. Form small meatballs and insert a mozzarella ball in the middle. Be sure the chicken mixture is covering all of the mozzarella ball.
3. Roll each meatball in a shallow bowl of flour. Tap off excess flour and set aside.
4. Preheat oven to 350 degrees F.
5. In an oven-proof skillet, heat the olive oil. When oil is hot, add the meatballs and brown all sides. (about 4 minutes on each side)
6. When all meatballs are browned, add the marinara sauce and stir to cover all meatballs in some of the sauce.
7. Transfer the skillet with the meatballs and marinara to the oven and let them cook for about 12-15 minutes.
8. Top with any of the following, parmesan cheese, cut basil leaves or more mozzarella balls. Serve immediately.