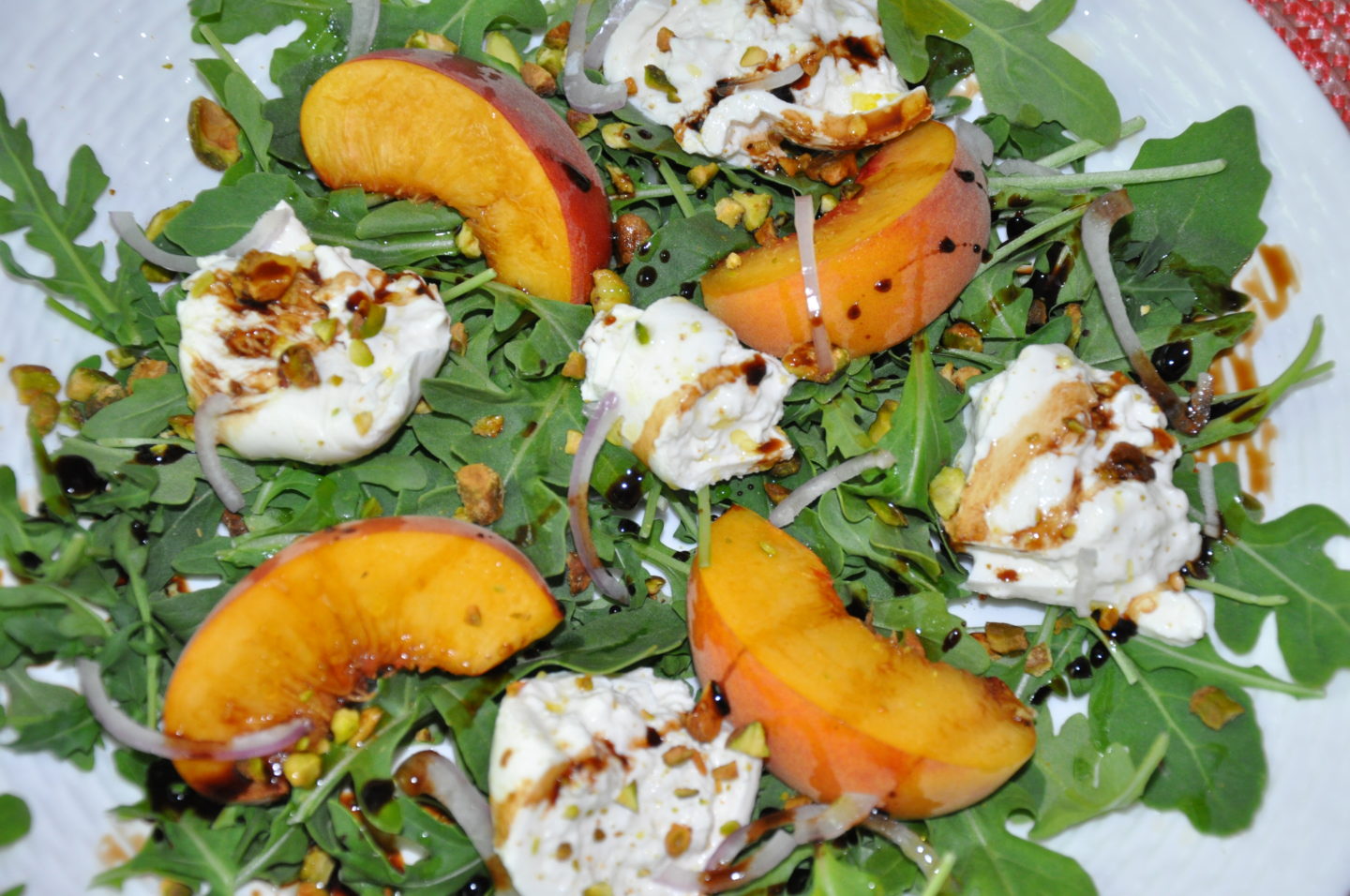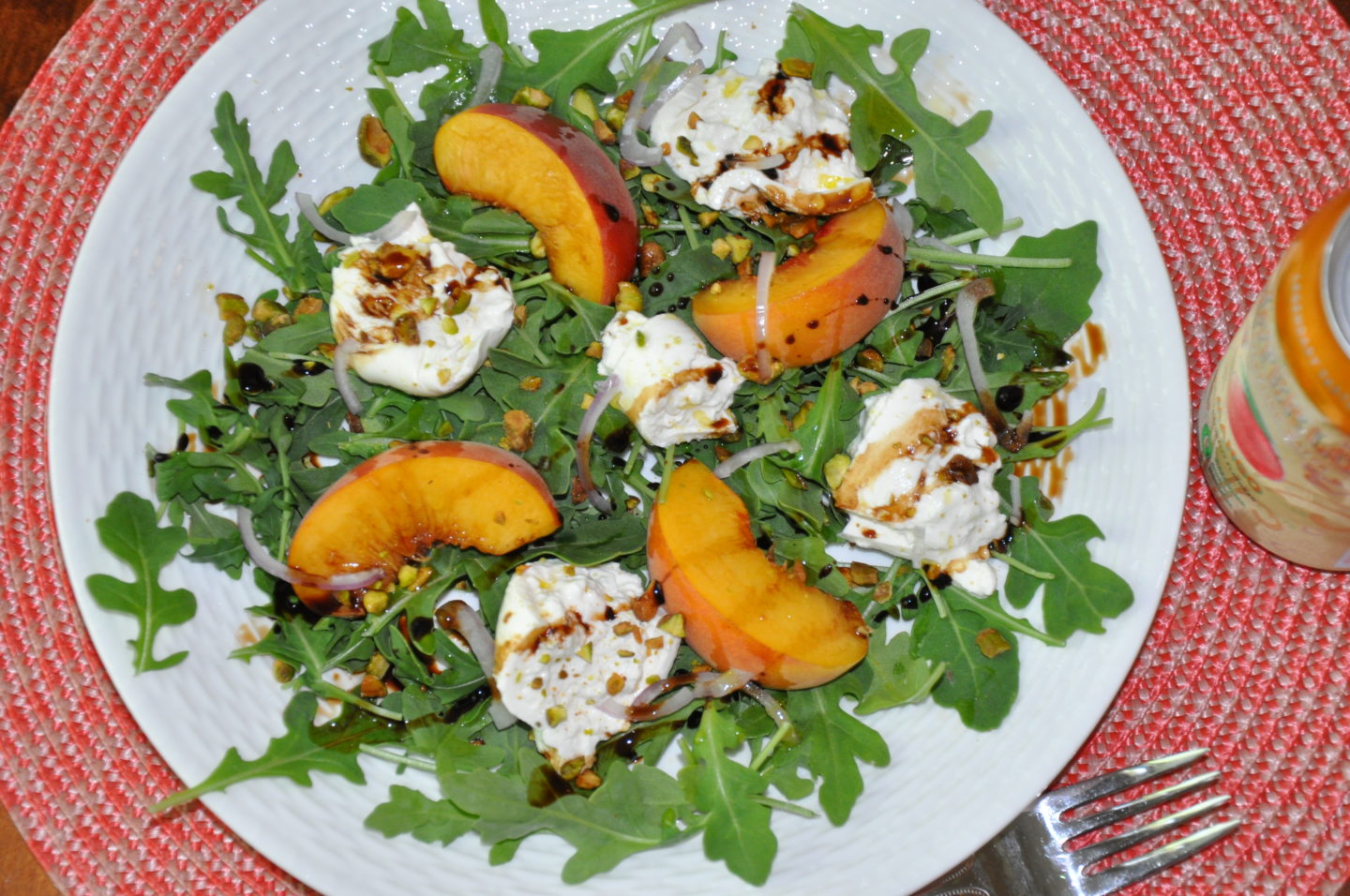 -INGREDIENTS-
4 cups arugula
2 ripe peaches
8oz. burrata
1 shallot
1/2 cup pistachio nuts
Balsamic vinegar (for drizzle)
Olive Oil (for drizzle)
-PREPARATION-
1. Thinly slice the shallot.
2. Crush the pistachio nuts between two sheets of parchment paper with a rolling pin.
3. Wash and slice peaches.
4. Either arrange the arugula among the salad bowls/plates or on a large serving platter.
5. Break the burrata apart into small chucks.
6. Distribute the burrata, shallots, and peaches evenly over the arugula.
7. Sprinkle with pistachio nuts and drizzle with olive oil and balsamic vinegar.