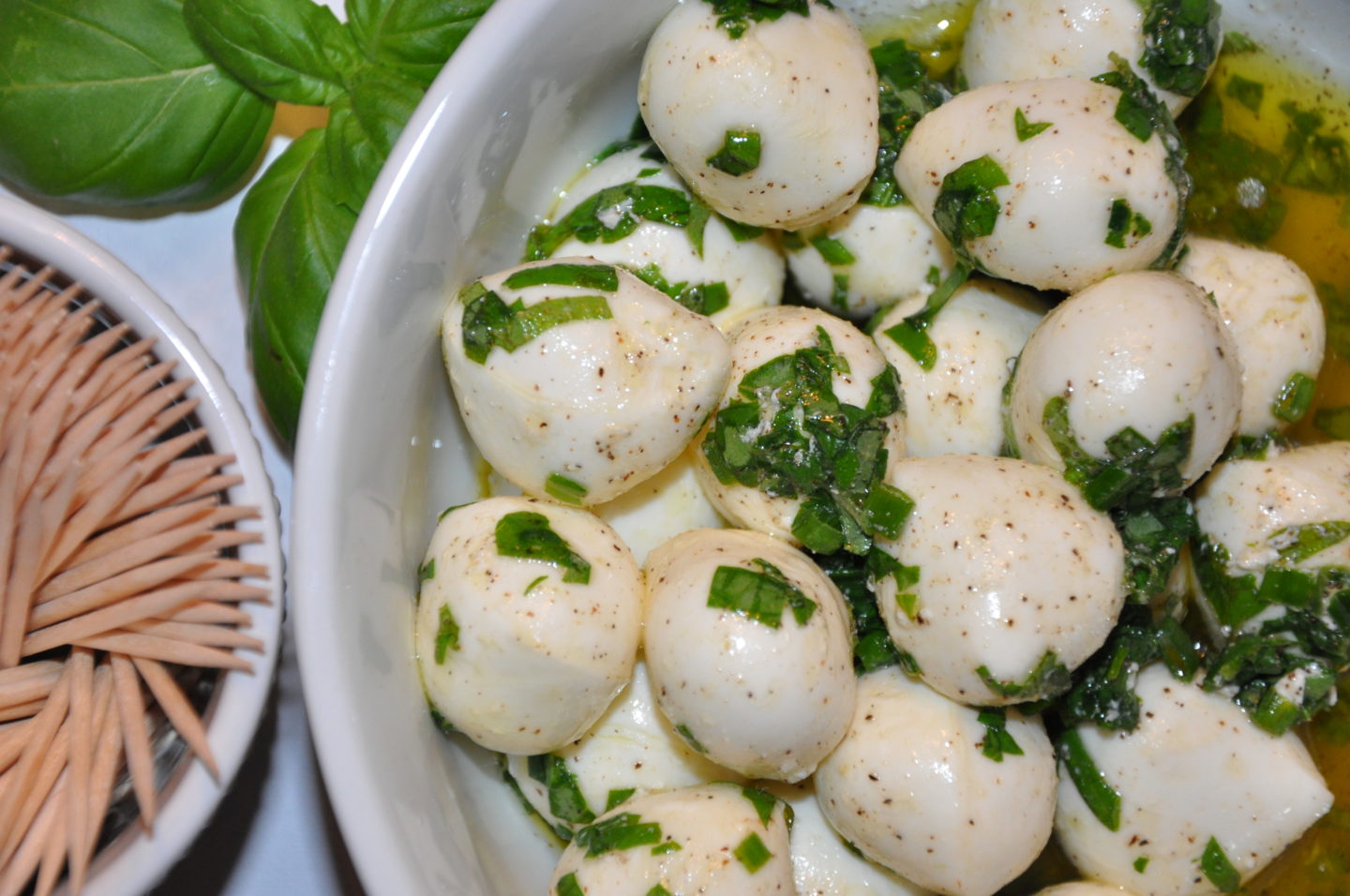 Sometimes it's the really simple recipes that you go back to the most. This marinated mozzarella appetizer from Southern Living magazine has just 8 ingredients (2 of them being salt & pepper) and requires no cooking! Just combine and refrigerate for 2-3 hours and you're ready to go! They are perfect for a party or are great to bring to a friends house as an easy appetizer.
Xx, Heather
-INGREDIENTS-
1 lb. fresh baby mozzarella balls
1/4 cup olive oil
1/4 cup fresh basil, chopped
1/4 cup fresh chives, chopped
2 Tablespoons fresh oregano, chopped
2 Tablespoons fresh lemon juice
1/2 teaspoon salt
1/2 teaspoon ground pepper
-PREPARATION-
Toss all ingredients together. Cover and chill for 2-3 hours.