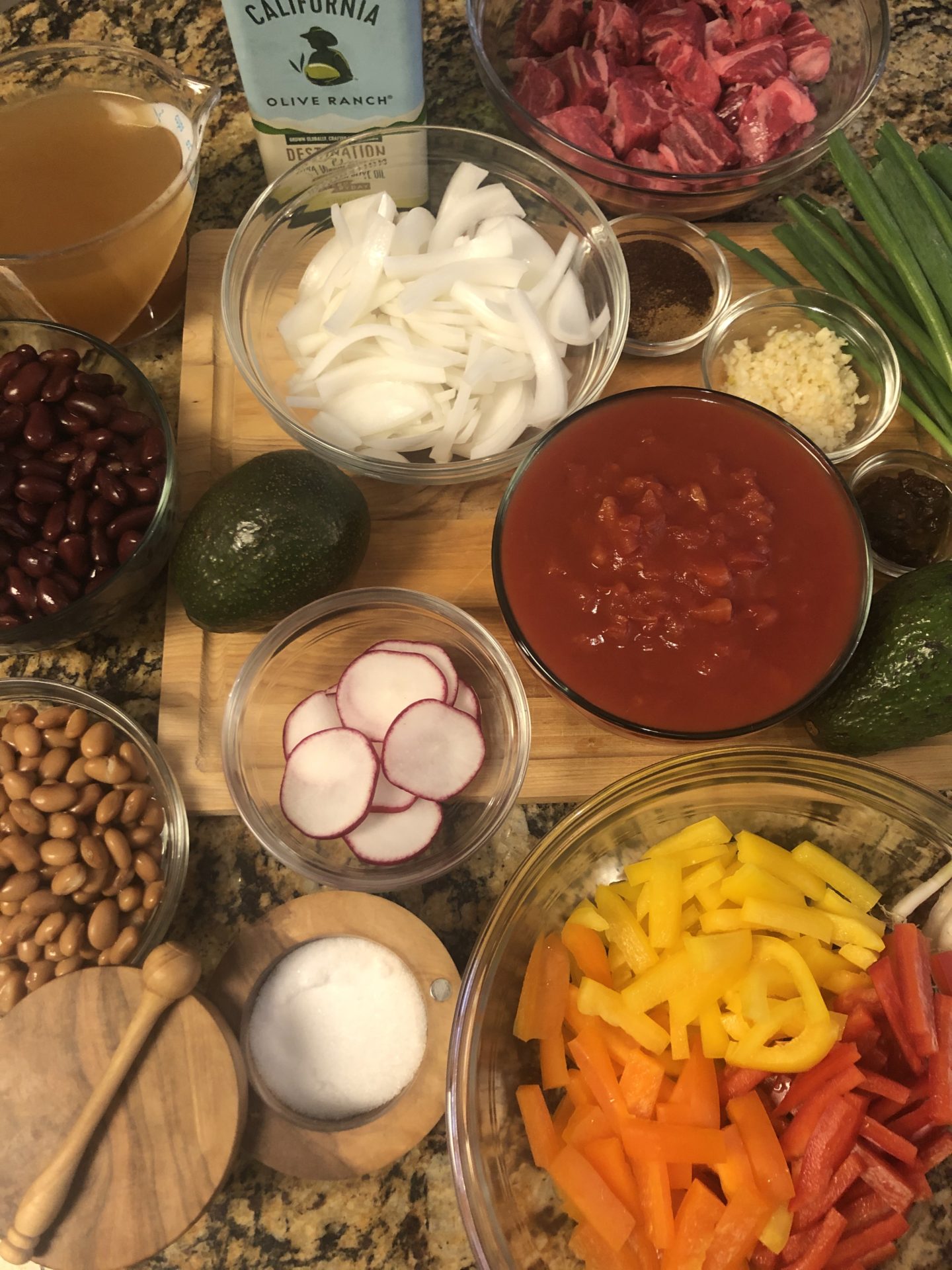 -INGREDIENTS-
1 Tablespoon olive oil
1 1/2 beef chuck-eye steak cut into 1 inch cubes
1 white onion, halved and thinly sliced
8 garlic cloves, minced
2 Tablespoons chili powder
1 Tablespoon chopped, canned chipolte chile in adobo sauce
2 teaspoons ground cumin
2 – 15oz. cans, unsalted dark red kindey beans, rinsed and drained
1 – 28oz. can, unsalted diced tomatoes, do not drain
2 cups, unsalted chicken stock
1 – 15oz. can, unsalted pinto beans, rinsed and drained
1 1/2 teaspoon kosher salt
2 cups, yellow bell pepper, cut into strips
1 1/2 cups, red bell pepper, cut into strips
1/2 cups, orange bell pepper, cut into strips
1 ripe avocado, diced
1/2 cup sour cream (can use low-fat if you wish)
1/2 cup shredded colby & monterey jack cheese
1/2 cup, chopped green onions for garnish (optional)
Radishes, thinly sliced for garnish (optional)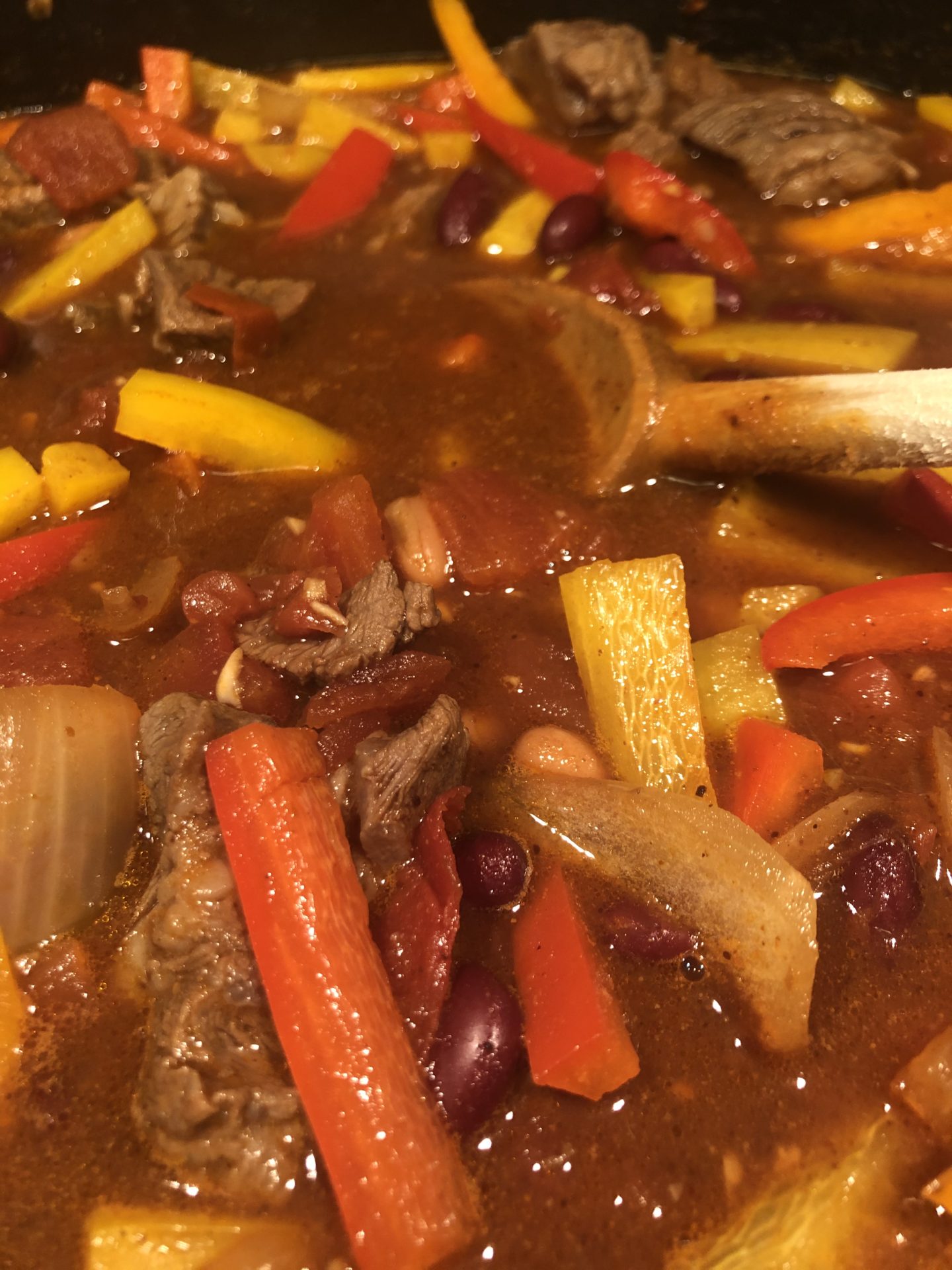 -PREPARATION-
1. Heat oil in a large Dutch oven over medium-high heat. Add steak pieces, cook, stirring occationally until browned, about 6 minutes. Remove browned steak and set aside.
2. Add onion and garlic to pan. Occasionally stir until the onion is tender, about 6 minutes.
3. Stir in chili powder, chipotle chile, and cumin; cook, stirring constantly for a minute. Add kidney beans, tomatoes, chicken stock, pinto beans and salt. Bring to a boil.
4. Return steak, cover and reduce heat to low. Simmer for 30 minutes.
5. Stir in bell peppers and cook until steak is tender, approximately 35-45 minutes.
6. Serve chili in bowls and garnish with desired toppings – avocado, sour cream, shredded cheese, green onions, and sliced radishes.