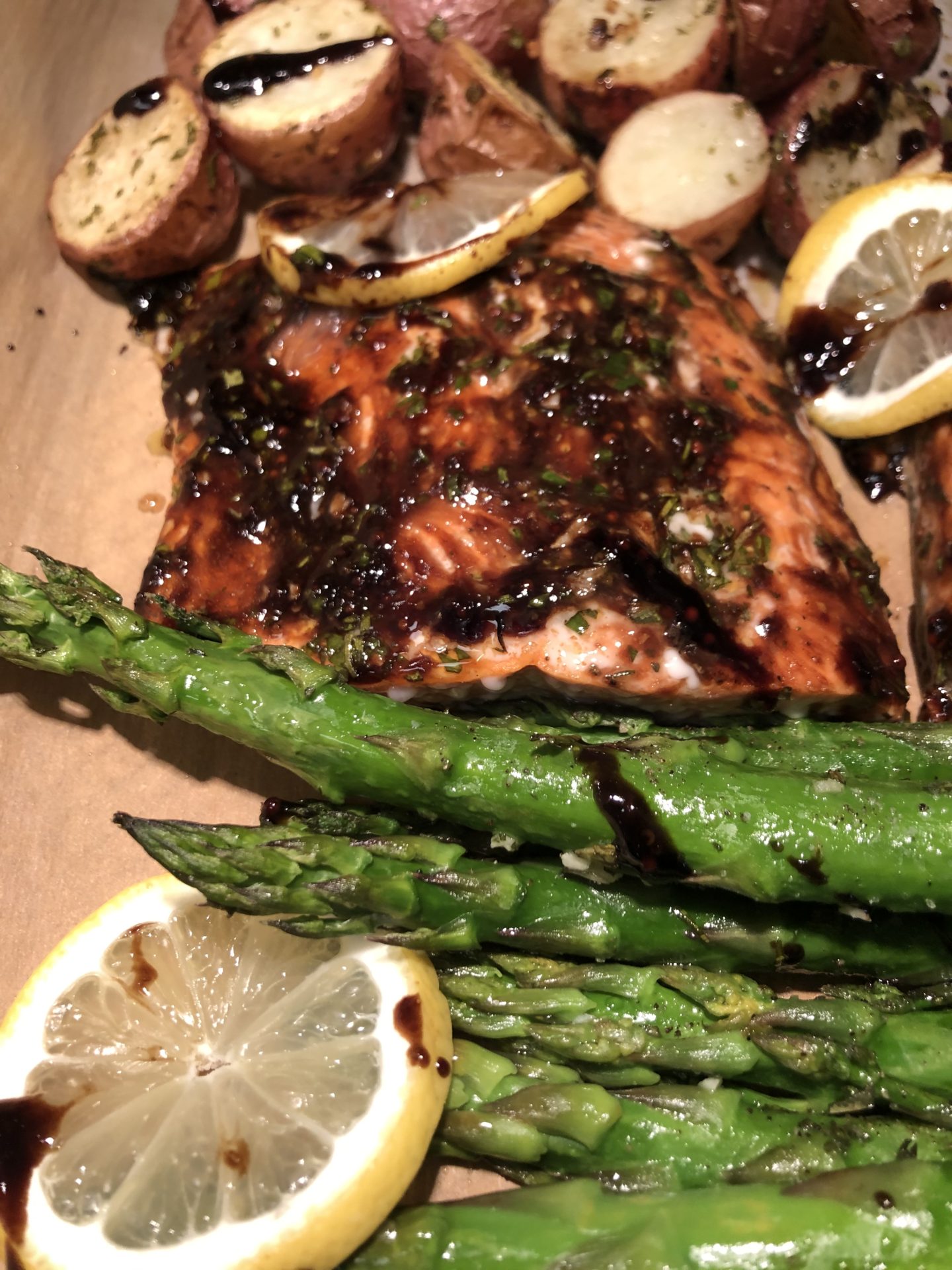 -INGREDIENTS-
3 Tablespoons extra virgin olive oil
1 Tablespoon fresh rosemary, finely chopped
2 teaspoons garlic, minced
1 pound baby red potatoes , cut into 1 inch pieces
1 teaspoon of salt
3/4 teaspoon ground pepper
1 pound asparagus, trimmed
1 1/4 pound wild sockeye salmon, cut into 4 equal servings
2 lemons
2 tablespoons balsamic glaze
1/2 teaspoon whole-grain mustard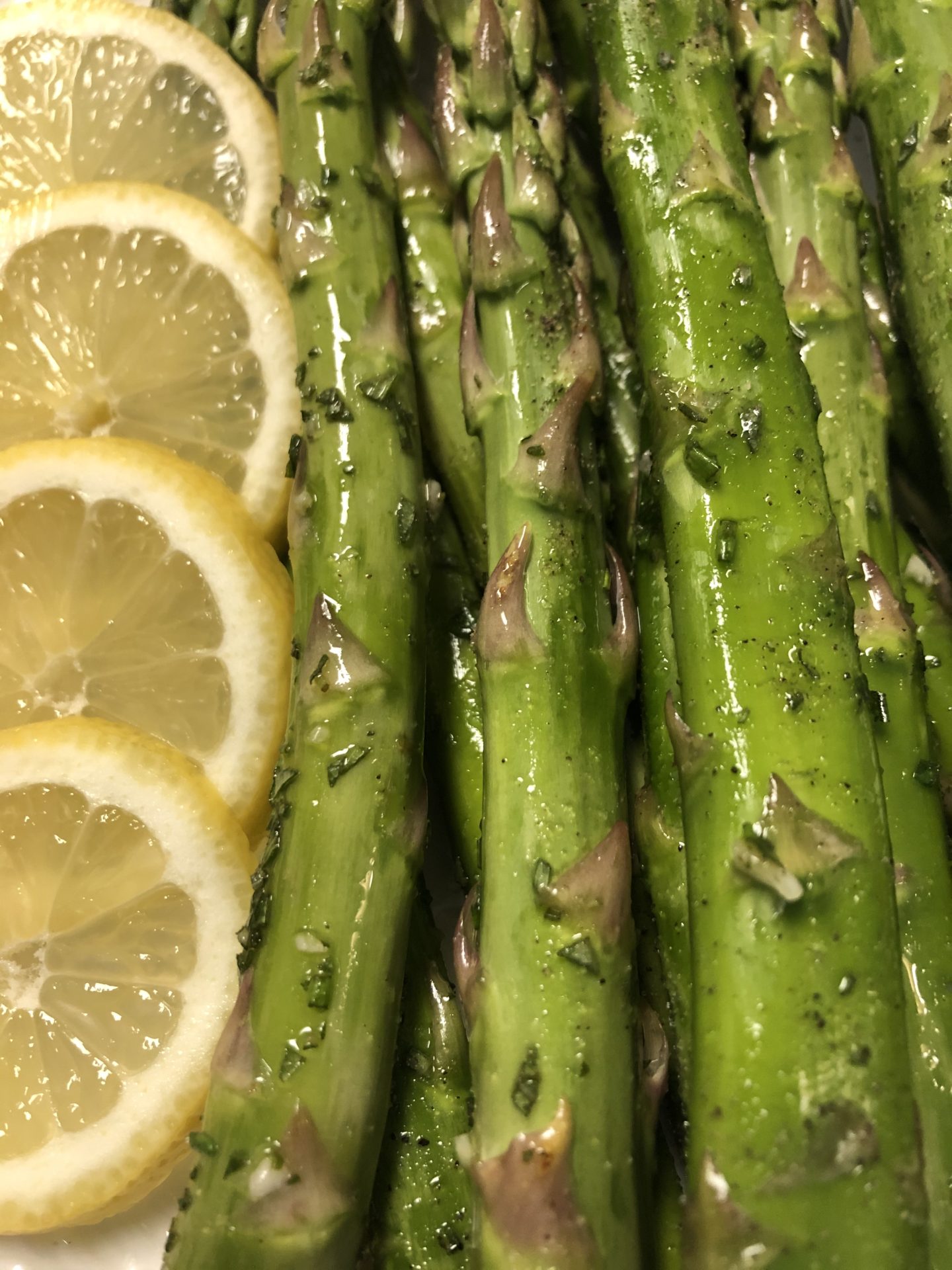 -PREPARATION-
1. Preheat oven to 425 degrees.
2. Combine olive oil, rosemary and garlic in a bowl and set aside. You will use the mixture in several steps.
3. Stir 1 tablespoon of the rosemary mixture and 1/2 teaspoon of salt and pepper in with the potatoes until evenly distributed. Arrange the potatoes on a sheet pan (I use parchment paper to make the clean up easier) and roast for 20 minutes.
4. While the potatoes cook, coat the asparagus with 1 tablespoon of the roasemary mixture, 1/4 teaspoon of salt and 1/8 teaspoon pepper. At the end of the 20 minutes, shift the potaotes to one end of the sheet pan and add the asparagus. Roast for 3 minutes and then part the vegetables and create space to add the salmon filets to the middle of the sheet pan.
5. Use the last tablespoon of the rosemary mixture, 1/4 teaspoon of salt and 1/8 teaspoon of pepper to top the salmon fillets. Cut one of the lemons into thin slices and place them around the salmon and vegetables. Roast for 5 minutes. While cooking, cut the remaining lemon into wedges to use after the salmon is done.
6. Combine the balsamic glaze and the mustard in a small bowl. Brush 1 tablespoon of the glaze mixture on the salmon. Roast for 5 additonal minutes and then drizzle the remaining glaze mixture over the asparagus and potatoes. Squeeze lemon over the asparagus and serve with additional lemon wedges.