-INGREDIENTS-
3 Tablespoons, extra virgin olive oil
2 lbs brussel sprouts, trimmed and halved
4 ounces pancetta, diced
1 shallot, thinly sliced
3 cloves of garlic, minced
1/2 teaspoon fresh thyme
1/2 teaspoon kosher salt
1/2 teaspoon freshly ground black pepper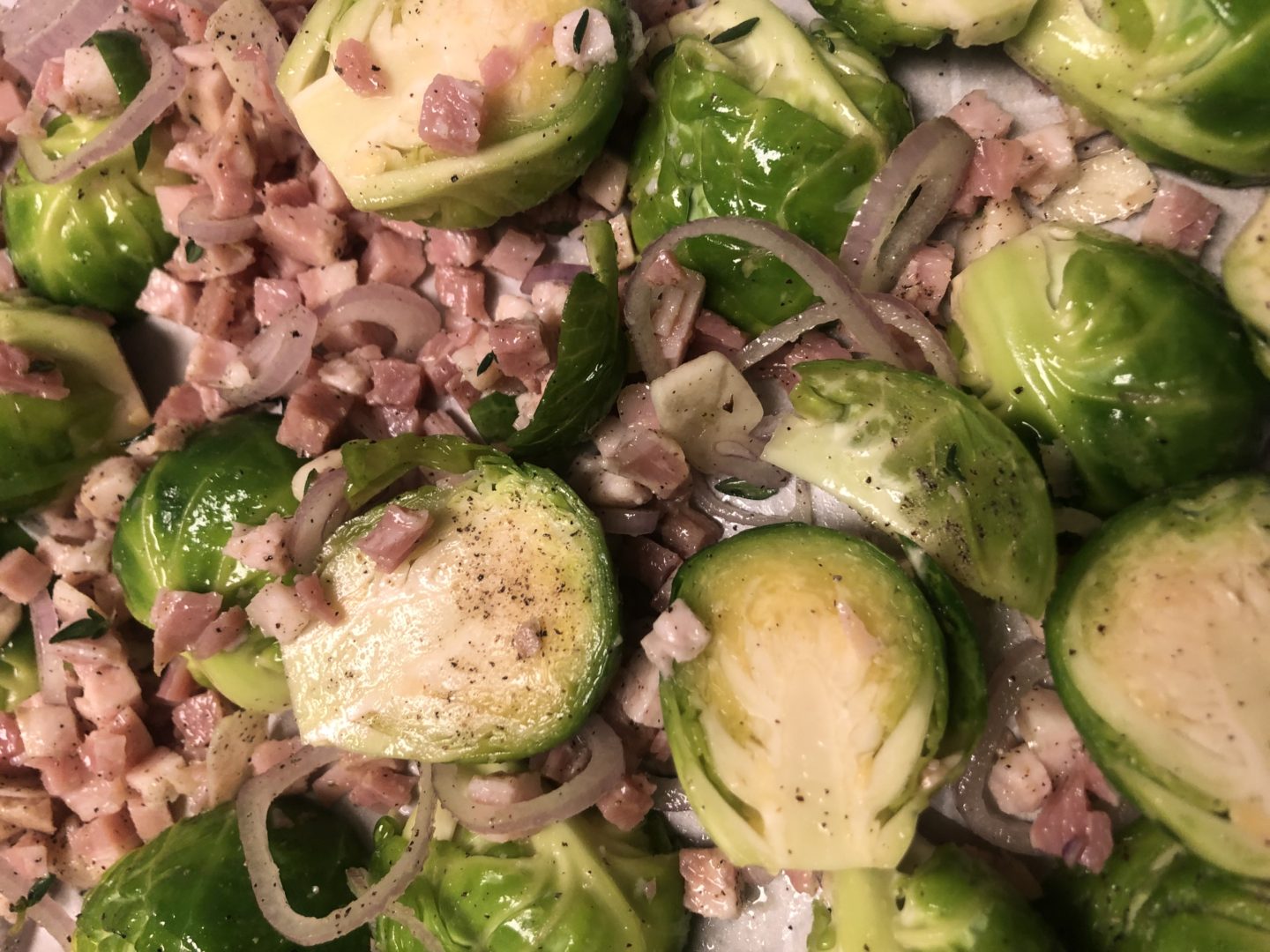 -PREPARATION-
1.Preheat oven to 425 degrees F, with rack in center of oven.
2. Toss together brussel sprouts, extra virgin olive oil, pancetta, shallot, garlic, thyme, salt, and pepper in a bowl and mix well.
3. Spread mixture in a sinlge layer on a sheet pan and roast until the pancetta is crisp and the brussel sprouts are browned and slightly charred, 20-30 minutes.
4. Remove the sheet pan from the oven and transfer the contents to a serving bowl. Serve immediately.
5. Optional – add shaved parmesan, pomegranate seeds or toasted pine nuts to the top.