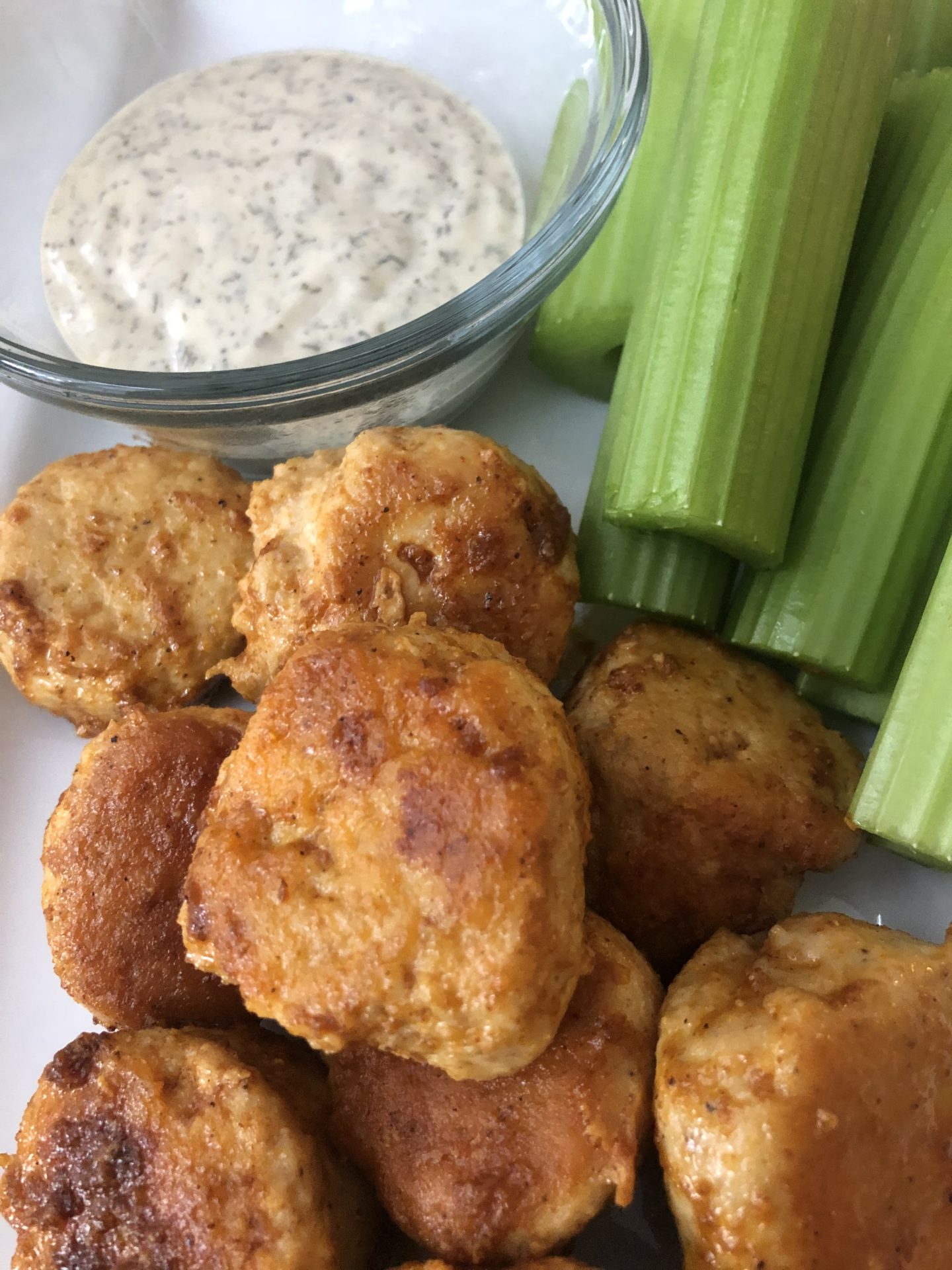 -INGREDIENTS-
Meatballs:
1 lb ground chicken
1 egg
1/2 cup almond flour
1 teaspoon onion powder
1/2 teaspoon garlic powder
1 teaspoon salt
1/2 teaspoon ground black pepper
2 tablespoons olive oil
Buffalo sauce:
1/2 cup ghee
1/2 cup Franks Red Hot
1/2 teaspoon ground black pepper
1 teaspoon paprika
1/2 teaspoon garlic powder
1/4 teaspoon salt
1/4-1/2 teaspoon cayenne pepper (depending on desired spiciness)
-PREPARATION-
Meatballs:
1. Combine ground chicken, egg, almond flour, onion powder, garlic powder, salt and pepper and roll into meatballs (a little over a tablespoon in size).
2. Heat oil over med-high heat in cast iron pan and sear meatballs on all sides.
3. While meatballs are searing, melt the ghee in a small sauce pan. Once melted, add all other ingredients and mix completely with a whisk.
4. Once all meatballs are seared, turn the heat down to medium and add 2/3 cup of buffalo sauce.
5. Cover the pan and cook for about 12-14 minutes until the meatballs are cooked through. Occasionally stir to coat the meatballs with the sauce.
6. Serve with ranch dressing (Tessemae's Ranch is my favorite and Whole30 approved) and celery sticks. Pour additional buffalo sauce on top of meatballs if desired.